Customized solutions for mobile power generation
Power is often needed where there is no grid. Whether on construction sites or at airports, during accident operations or in disaster control, mobile power generators and floodlighting systems from Polyma have been used worldwide for many years. Polyma Energiesysteme GmbH in Kassel-Waldau has been part of the group of companies since 2005.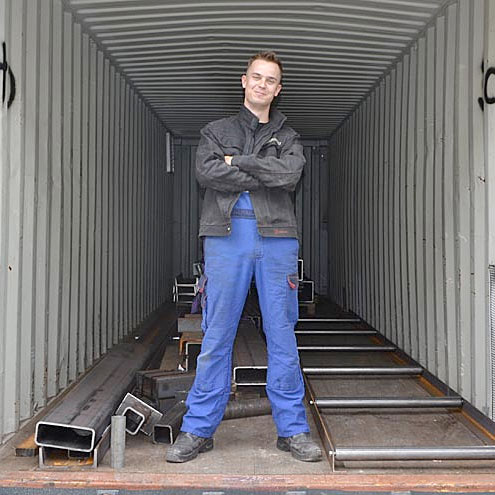 I'm Alex Cordes, welding technology team leader and a perfectionist when it comes to welding. My job is physically demanding but fulfilling. Why am I a welder? Under your mask, you're in the dark, talking to yourself. You work along. Eventually, you're faced with the result. And it's huge and heavy. And you know - I did this.
That's a good feeling.
I not only weld, but also organize the work processes. Precise agreements are essential here. Often, all it takes is a cue and the colleagues know what's going on. At Polyma, everyone's name stands for something. You are not a number here. You are perceived with your individual abilities.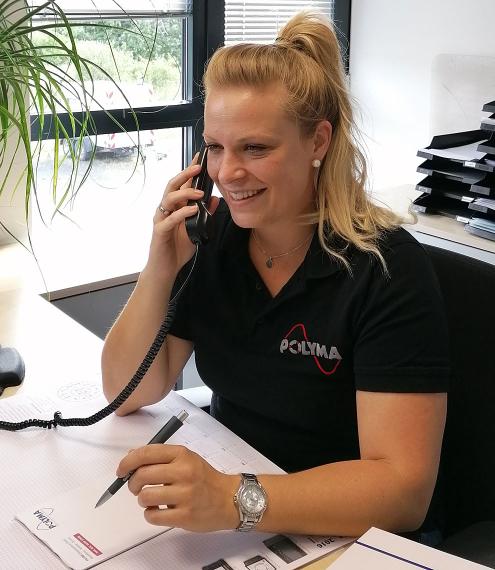 I'm Ronja Günther, distribution front woman from Service. All service requests come to me. I channel the requests and play them to the person who can fulfill them. I originally trained as a commercial clerk for office communications and later went to night school to earn a degree in business administration. That was exhausting, but it was worth it. I wanted to get an overview of the economic context so that I could implement changes that seemed important to me. That worked out. I have a lot of creative freedom here.
In addition, the transfer of knowledge is important to me. Now I'm training an office communications clerk myself. That's a nice responsibility. It's not just about imparting knowledge, but also about personal support.
The people at Polyma are empathetic, open and direct. What I also like is that we are getting younger and younger. But there are still areas for improvement, for example, on the path to more digitization. We are highly motivated to always find and follow new paths here and in other fields.
My name is Michael Weidlich, I am a team leader in final assembly. I started my apprenticeship as a machine fitter at Polyma in 1985 and have grown into my current position through further training and education. For many years, I was an active member of the employee representative committee, a position I relinquished due to time constraints. In my more than 35 years with the company, there have been several operational changes, with good and challenging years.
My work consists mainly of organizing the work processes and assigning colleagues. The goal is to perfectly time the final assembly with the other departments according to the supply chain. The most interesting part of my work is improvising and finding new solutions to optimize the work result. After assessing the work performed, I hand over the aggregates and special vehicles to the test bench for final testing. I am eager to see how Polyma will accompany and shape the changes in the electricity market.