Metalworking in perfection
5-axis milling, turning and grinding of complex metal parts and the assembly of subassemblies are the competencies of the team at Uniflex CNC Metalltechnik GmbH in Großalmerode near Kassel. The company was founded in 2001 and is now located right next to the former Hirschberg mine. Among other things, the press jaws for the press machines of Uniflex Hydraulik are manufactured here with the highest precision.
TEAM UNIFLEX CNC Metal Technology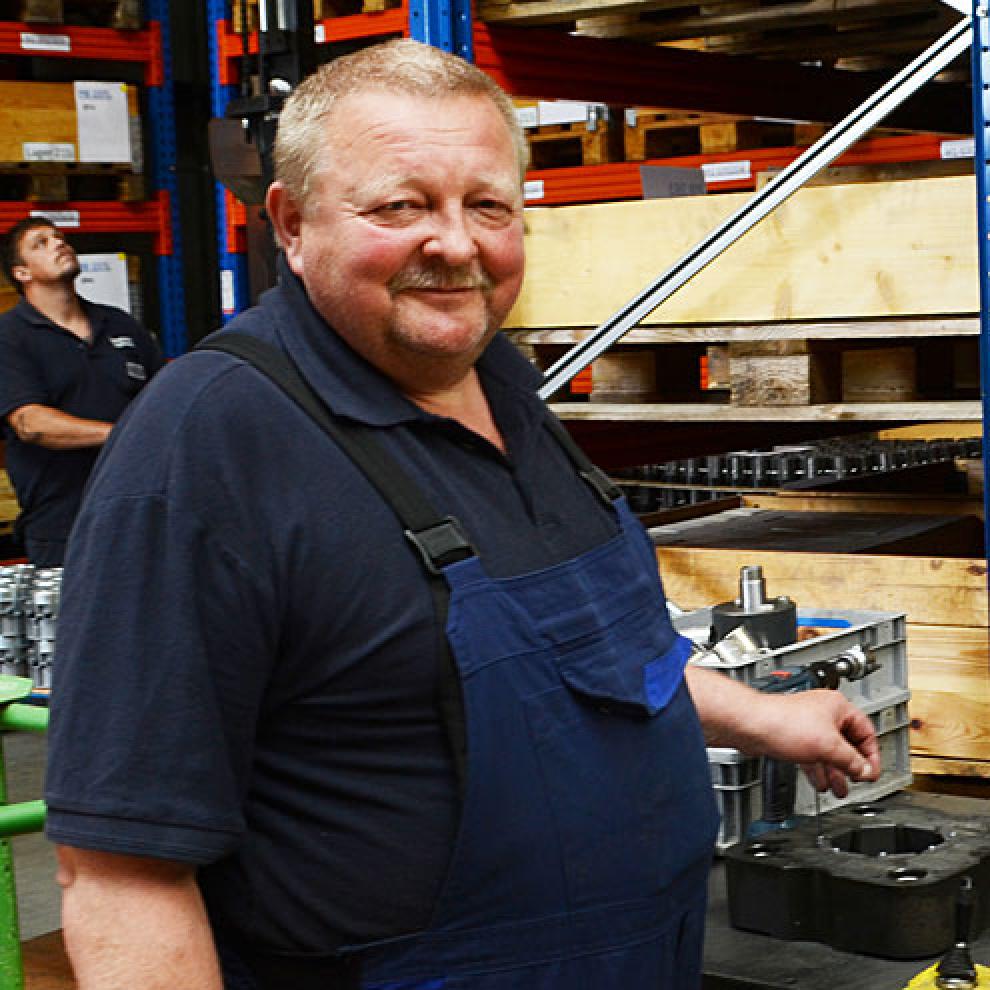 My name is Helmut Hartung. I have been with the company longer than Uniflex has existed. In 1979, I started as a factory fitter at Hirschberg Colliery. At that time, that was the main branch of the Waitz Group. The colliery has been closed for a long time. At some point, nobody wanted to buy our coal anymore. One day we were standing at the workbench in the morning and they said "Boss is buying a new company, who wants to join?" and at first I was the only one to sign up.
I was the first from the colliery to join Uniflex. Later, three more colleagues came along. The work at the colliery was rough and tumble, at Uniflex CNC they are comparatively sensitive. The change caused me some sleepless nights. But I got used to it. Now I'm doing the assembly here.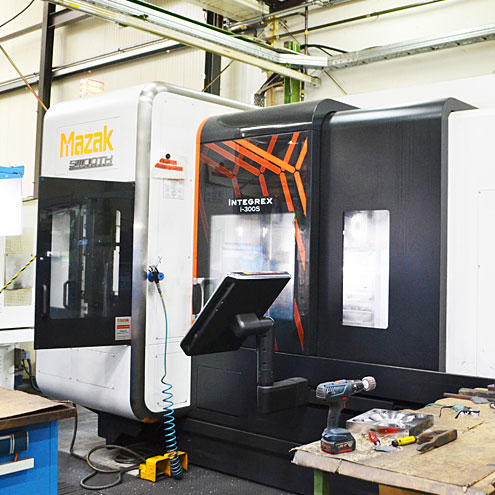 Hello, my name is Selina. I am in the second year of my apprenticeship as a cutting machine operator. I go to vocational school in Eschwege. I started my apprenticeship as a tax clerk, but I changed to mechanical engineering. That's just more fun for me. I like the turning department best.
At Uniflex CNC we turn and mill steel and cast iron, conventionally and on the CNC machine. I feel comfortable here with my tasks and the people. The atmosphere is pleasant and one's own wishes are taken seriously. In my experience, that's not something that can be taken for granted. I also receive good support in preparing for my intermediate exam.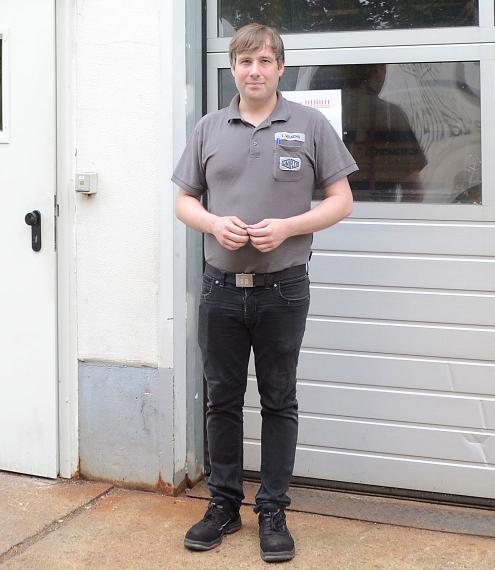 Hello, my name is Tobias Wilkens. I have already gone through some decisive career and development steps at and with Uniflex CNC. I started my training as an industrial mechanic here in 2008. At that time, it wasn't clear that things would ever go so well for me. But at some point I started looking for challenges and was given a lot of support.
After my apprenticeship, I took a training license and became a training officer. A little later, I was able to take over the training management completely. At the same time, I studied for my master craftsman's exam at night school. When that was done, I became quality manager, then manufacturing manager. Now I'm production manager. There are many reasons why I was able to follow this path so quickly at Uniflex CNC. It was particularly helpful that you get a direct insight into all areas of the company, that you are supported in your own development and that there is a very open error culture. This is also a consolation for the unfortunately still mediocre traffic connections.